Home Loans
Trust, Loyalty & Commitment are the Core Values Every Loan are Centered Upon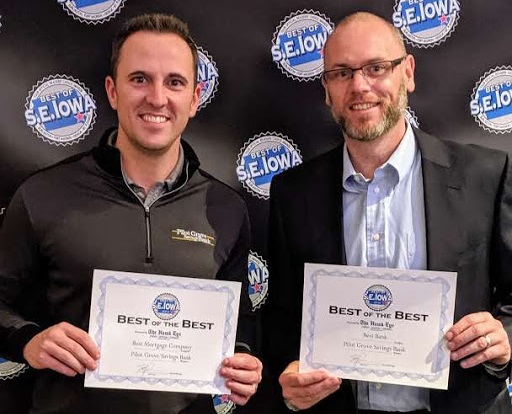 Working for Southeast Iowa to Provide Quality Home Loans
Pilot Grove Savings Bank is a mortgage lending leader in Southeast Iowa. Our quality home loans are reliable, secure and offered at competitive interest rates. All loans are maintained by our staff of knowledgeable lenders. The majority of mortgage loans from Pilot Grove Savings Bank stay right here in Southeast Iowa.
Set Apart by our In-House Loan Committee
If you are dreaming of buying or building a new home or refinancing your current residence, we can help make your dreams a reality. Simply request a mortgage loan application from one of our experienced lenders and complete it at your convenience. Once we receive your application, our In-House Loan Committee will begin the review process. Many of our committee members have thirty or more years of lending expertise, guaranteeing your application will be considered honestly, fairly and quickly. With approval usually in a matter of days, you will be well on your way to fulfilling your dreams.
Find a Mortgage Loan Officer Near You
Helpful Mortgage Calculators
All loans are subject to our standard credit qualifications.
Pilot Grove Savings Bank NMLS #469593.
---